Our Firm and Our Commitment to You
Welcome to Adams & Delp, P.C., Since 1990, we have provided high-tech professional services with a personal touch. We are merging today's technological opportunities with our beliefs about how business should be done. We have built our practice one client at a time.
Our clients' satisfaction and success are our priorities. We know that each of you has different goals and changing needs, so we'll meet with you as often as you'd like to discuss your plans. As a valued client, you can expect quality work, completed in a timely manner.
Gold... Silver... Time. In today's fast paced world, time has become the most precious commodity. As your business partner, we at Adams & Delp, P.C. understand these constraints and will work with you to find efficient solutions to your individual and business financial decisions.
In the midst of today's "new economy", we don't hear enough people talking about the old economy. Our firm strives to do business the old fashioned way while still providing you with state of the art service. We believe in long-term relationships, developing staff, and honoring our commitments. We can best serve your needs because we make the personal commitment to know you and your business intimately. Ultimately, we know that our success depends on you. The trust you place in us is our greatest reward. We will work to continue to earn your trust and your business every day.
If you are looking for a blend of personal service and expertise, you have come to the right place. We have seasoned professionals who can assist you in any number of diverse services.
Our firm is built upon a tradition of service, technical expertise, and innovative thinking to meet the needs of our clients. The experience and academic credentials of our Certified Public Accountants and Associates provide our clients with the expertise of larger firms, while our commitment to superior customer service offers a personal, one-on-one approach.
Our Team
Certified Public Accountants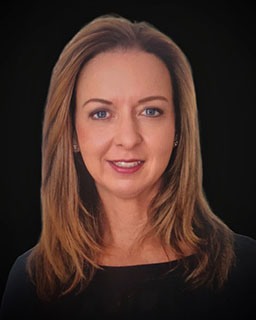 Tara E. Adams, CPA 
Partner
Email: This email address is being protected from spambots. You need JavaScript enabled to view it.
Phone: 276-228-8500 Ext 1
Tara joined the firm in July of 2002. She was promoted to Partner on January 1, 2007. She graduated from Virginia Tech University with a Bachelor of Science with a Major in Accounting in 1996.
Prior to joining the firm, Tara worked extensively in accounting in the health care industry and has worked exclusively in public accounting since 1999. She specializes in consulting on accounting, tax, financial and technology matters with closely held businesses and individuals.
Tara has extensive experience working with manufacturing, distribution, international, emerging technologies and start up businesses. She has designed, implemented, customized and supported businesses on QuickBooks, Sage 50 and many other accounting software packages. Tara has over 20 years of tax experience as well as experience in estates, attestation services, corporate accounting and controllership. She is a Certified Fraud Examiner and has assisted in various fraud investigations. Tara is a member of the American Institute of Certified Public Accountants and the Virginia Society of Certified Public Accountants where she served as Board member for three years.
Tara is an active member of the Wytheville Rotary Club and has served a Past Club President and currently is the Club Treasurer. Tara resides in Wytheville with her two sons Casey and Logan.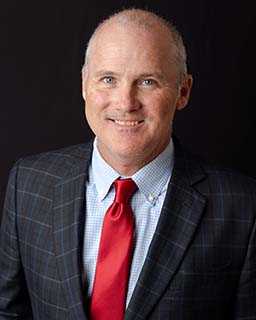 Daniel P. Delp, II, CPA
Partner
Email: This email address is being protected from spambots. You need JavaScript enabled to view it.
Phone: 276-228-8500 Ext 2
Dan, a Rural Retreat native, joined the firm as our in January of 2008. He was promoted to Partner on June 30, 2010. He graduated from Lynchburg College with a Bachelor of Science degree in Accounting.
Dan has over 20 years of public accounting experience in our local community. His extensive experience includes working with individuals, corporations, partnerships, estates and fiduciaries. He has experience in tax return preparation, corporate fixed asset system maintenance, tax consultation, tax planning, financial projections, and attestation services.
Dan is heavily involved in our firms work on Conservation Easements and the related Virginia Land Preservation Tax Credit program. Dan uses his strong communication skills to help clients understand the complexities of their tax and financial situations. He is a member of the American Institute of Certified Public Accountants and the Virginia Society of Certified Public Accountants.
Dan continues to enjoy participating in athletics and volunteers his time helping with local youth recreation programs as well as being the Scott Memorial Middle school basketball coach. Dan and his wife Brooke live in Wytheville with their three children, Rex, Willow and Worthy.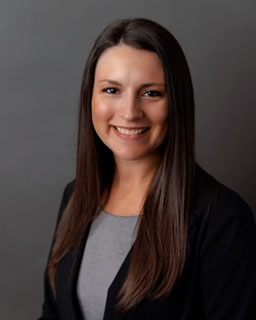 Tabatha D. Blevins, CPA, MBA
Senior Staff Accountant
Email: This email address is being protected from spambots. You need JavaScript enabled to view it.
Phone: 276-228-8500 extension 3
Tabatha is a lifelong Grayson County resident. She joined the firm in July of 2007 while putting herself through college. She graduated with a Masters of Business Administration degree from Radford University.
Tabatha has extensive experience in individual, corporate and partnership tax preparation and planning. She also works closely with her business clients providing payroll, monthly accounting and consulting services in Sage and QuickBooks. She is a member of the American Institute of Certified Public Accountants and the Virginia Society of Certified Public Accountants.
Tabatha is an active member of Blue Ridge Fellowship where she volunteers in the kid's ministry. Tabatha and her husband Todd reside in Independence with their two children Brielyn and Brenden. They enjoy traveling and spending time with their friends and family.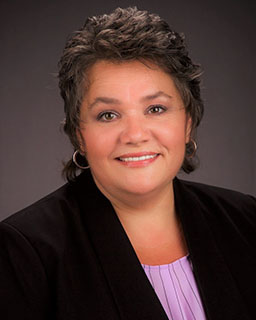 Melissa B. Carter 
Staff Accountant/Receptionist
Email: This email address is being protected from spambots. You need JavaScript enabled to view it.
Phone: 276-228-8500 Extension 0
Missy is a native of Cripple Creek, Virginia. She joined the firm in 2000 and has since greeted and welcomed all our clients with her courteous and professional demeanor. Missy graduated Wytheville Community College with an Associate Degree in Business Administration.
Prior to joining our firm, Missy performed bookkeeping and secretarial work in the private and governmental sectors in Wytheville.
Since joining Adams & Delp, PC, along with her normal duties of processing client payrolls and bookkeeping, Missy is our lead person for maintaining our work flow for all of our tax return engagements. Another primary responsibility for her is interacting with our clients when they deliver and receive their completed tax information. Missy also performs the duties of administrative assistant for our staff.
Missy is active as team captain and member of the Wythe County Relay for Life Organization. She and her husband, Russell reside here in Wytheville. They enjoy traveling and camping on the river bank with family.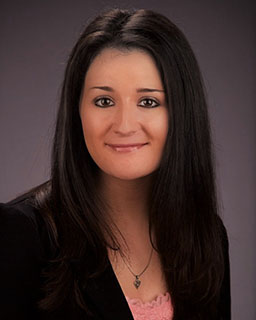 Callie E. Shelton 
Staff Accountant
Email: This email address is being protected from spambots. You need JavaScript enabled to view it.
Phone: 276-228-8500 Extension 4
Callie, a Sugar Grove native, graduated from Emory & Henry College with a Bachelor of Science Degree in Accounting, Cum Laude and from Virginia Highlands Community College with an Associate Degree in Business Administration, Cum Laude.
She joined the firm in November of 2013 and works in great detail with our bookkeeping and payroll clients utilizing our Sage 50 & QuickBooks programs. Callie is also an integral part of our tax preparation for individuals, partnerships and corporate tax return processing.
Callie currently lives in Rural Retreat. In her spare time, she enjoys traveling, spending time with her family and volunteering for local schools.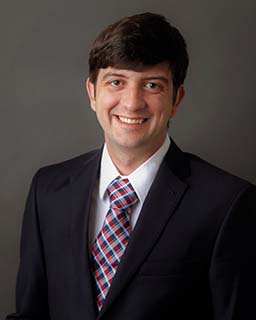 Thomas E. DeBord
Staff Accountant
Email: This email address is being protected from spambots. You need JavaScript enabled to view it.
Phone: 276-228-8500 Extension 5
Tommy is from Sugar Grove and graduated from East Tennessee State University with a Bachelor of Science in Sports Management and from Virginia Commonwealth University with a Masters of Business Administration. He joined the firm in 2018 and his duties include bookkeeping, and payroll as well as preparation of individual, partnership, non-profit, and corporate tax returns.
Prior to joining our firm, Tommy performed bookkeeping, payroll, and tax preparation for a local accounting business.
Tommy likes to coach and referee local youth basketball and soccer. He spends most of his time with his Fiancé Samantha and triplets Huntington, Layker, and Beckett.